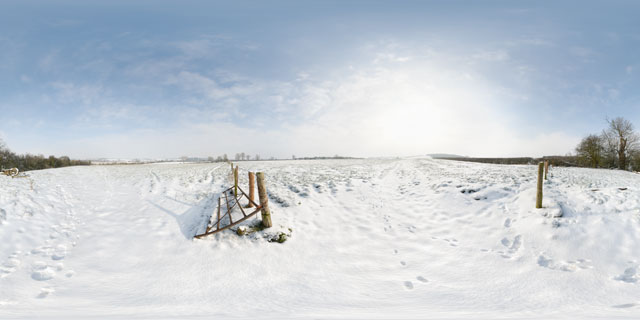 Click button below to view 360° VR interactive panorama
SD Standard definition suitable for users with slow internet connections or mobile devices or HD High definition suitable for users with fast internet connections
360° VR panorama of a gateway between two fields located between Lubenham and East Farndon, Northamptonshire, England. The fields are usually used as cattle pasture, though the cattle had presumably been brought into barns at the time this photo was taken due to the cold weather.
Footprints of walkers and rabbits can be seen in the snow.